With some individuals at work and others at home, chances are you've spent the previous two years or more sitting at home, rotating through endless days of virtual meetings while peering into your laptop's webcam and talking into your built-in mic. 
As a result of the rising number of emails, chats, and meetings in our inboxes and on our calendars, Google has been working on new ways to leverage machine learning to combat information overload and keep you feeling productive. Here are several upcoming Google Workspace features, the majority of which are enabled by AI:
Participants in a Google Meet call can control the media using live sharing, which syncs content shared in the session. Participants will see and hear what's going on at the same time, whether they're at the office or at home, sharing or viewing the content. Google's partners and developers can start incorporating Meet into their apps today using the company's live sharing APIs.
Google released automated built-in summaries for Google Docs earlier this year. It's now extending auto-summaries to Spaces, so you can get a handy summary of conversations you might have missed.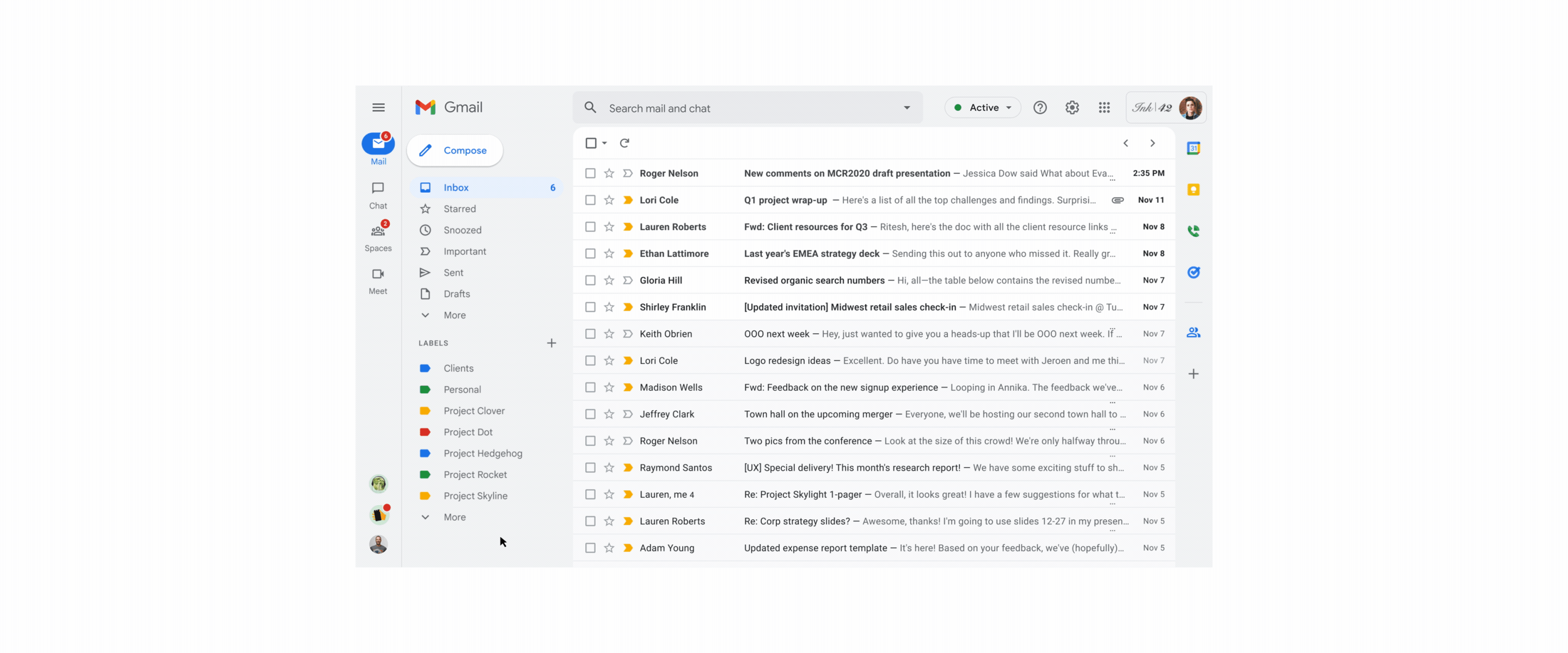 Portrait restore, an impressive feature, uses Google AI technology to boost video quality, so your video will be automatically enhanced even if you're using Google Meet in a dimly lit room with an old webcam — or if you have a poor WiFi connection.
Portrait lighting, on the other hand, gives you a range of AI-based lighting adjustments. Google appears to be stating that you can't shift the window to your left, but you can make Google Meet appear to be to your right. When it comes to audio, Google is releasing a de-reverberation tool to reduce echoes caused by speaking into your laptop from a cramped home office.
Google has announced that automated transcriptions of Google Meet meetings would be added to Google Workspace later this year, allowing people to easily catch up on meetings they were unable to attend.
Many of the security protections found in Gmail will be available in Google Slides, Docs, and Sheets. According to Google, if a document you're going to open contains phishing links or malware, you'll receive an automatic alert.
"We want to be able to help people deal with this information overload and use artificial intelligence to do that," Setty said. Google has given a lot of consideration to the concepts of 'collaborative fairness' and representative fairness,' in order to help everyone keep a level playing field, regardless of where they are, what technology they use, or how they operate.
One of Google's tricks is to assist individuals without becoming overly involved or having employees feel as if they are being watched by Google or their company. We consider the problem. In this case, we begin by empowering users. Then allow them to decide how to share that knowledge with their teams, for example.
As people return to work, Google has a new meeting challenge: resolving the problem of hybrid meetings, in which some people are present in a room while others are seeing a single screen. This will require more than just better lighting and noise cancellation.